Health and wellness apps promise a fitter, happier, more productive life. But do they live up to the hype? Our summer intern Maud Lindholm looks beneath the polished veneer to find out.
The follow is an article written by Vertical's 17 year old 2022 intern. 
Recently I have noticed a growing number of health and wellness apps for smartphones, and after some research I found some of the companies behind these apps are extremely successful. Since 2020 and the beginning of the covid-19 pandemic, these companies have grown immensely – during lockdown many gyms closed and people were forced to do their exercising at home. Meditation apps such as Calm and Headspace became popular as well at the time as people needed different ways to focus on their mental health. Since the pandemic calmed down, it would be natural to think the use of health and fitness apps would do so as well, but to the contrary these apps just keep growing in popularity.  
Many people are willing to spend a lot of time and money on health and wellness apps. Most of the apps even have great reviews. But the question I had is: Can they be a good long-term solution or are they just something people try out for a while before getting bored and moving on? Do health and wellness apps actually work and are they really worth your time and money? I decided to find out by downloading three of them myself and trying them out for a month while tracking my progress and hoping for great results.
Hello from Vertical's newest intern
My name is Maud and I am a high school student in Helsinki. I will be graduating next year and would like to start studying on a university level. I am doing an internship here at Vertical for the summer. In my spare time I enjoy spending time with my friends and am a relatively active person, I enjoy going to the gym and spending time outside. I am excited to try out these health apps, and hopefully learn something useful.
These health and wellness apps all promise a lot and I hoped to learn some of the things they promote, like being a little bit more organised or learning how to meditate or at least drinking a glass of water when I wake up in the morning. Even if the apps do not work overnight, I know that if you are persistent in learning a new habit or skill it will eventually stick – even though it might take longer than a month. I am a relatively unorganised person and I like to set goals for myself that I rarely can live up to, so if these apps can actually help me I'd be extremely happy.
App 1: Fabulous – Building new habits
I had heard a lot of good things about Fabulous and was keen on trying it out. Fabulous is a mental health app centered around helping you build new good habits in a fun and easy way. It has a relatively simple layout with nice art and a built in soundtrack. When first installing the app you get your very first task, your first habit which is to drink a glass of water right when you wake up in the morning. From that very first task of drinking water you can start building up a morning and an evening routine. Some habits are automatically added to your routines while others can be added manually. 
The app is easy to use and the fact that you can structure your own routines is nice, one thing however that I felt was missing was some kind of way to structure your routines and habits around your weekly schedule. For example I wake up and go to bed at quite different times depending on what plans I have and what day of the week it is. One other downside of course is the cost. While basic journeys are free, Fabulous costs 43,99 € per year for the full featured version (which includes coaching and greater tailoring for setting your own routines) which is quite a lot of money for an app you might not even use. There is a seven day free trial but I did not feel like it was enough time to know if I like the app or not; there is a free version with a more limited feature set. Read more on thefabulous.co.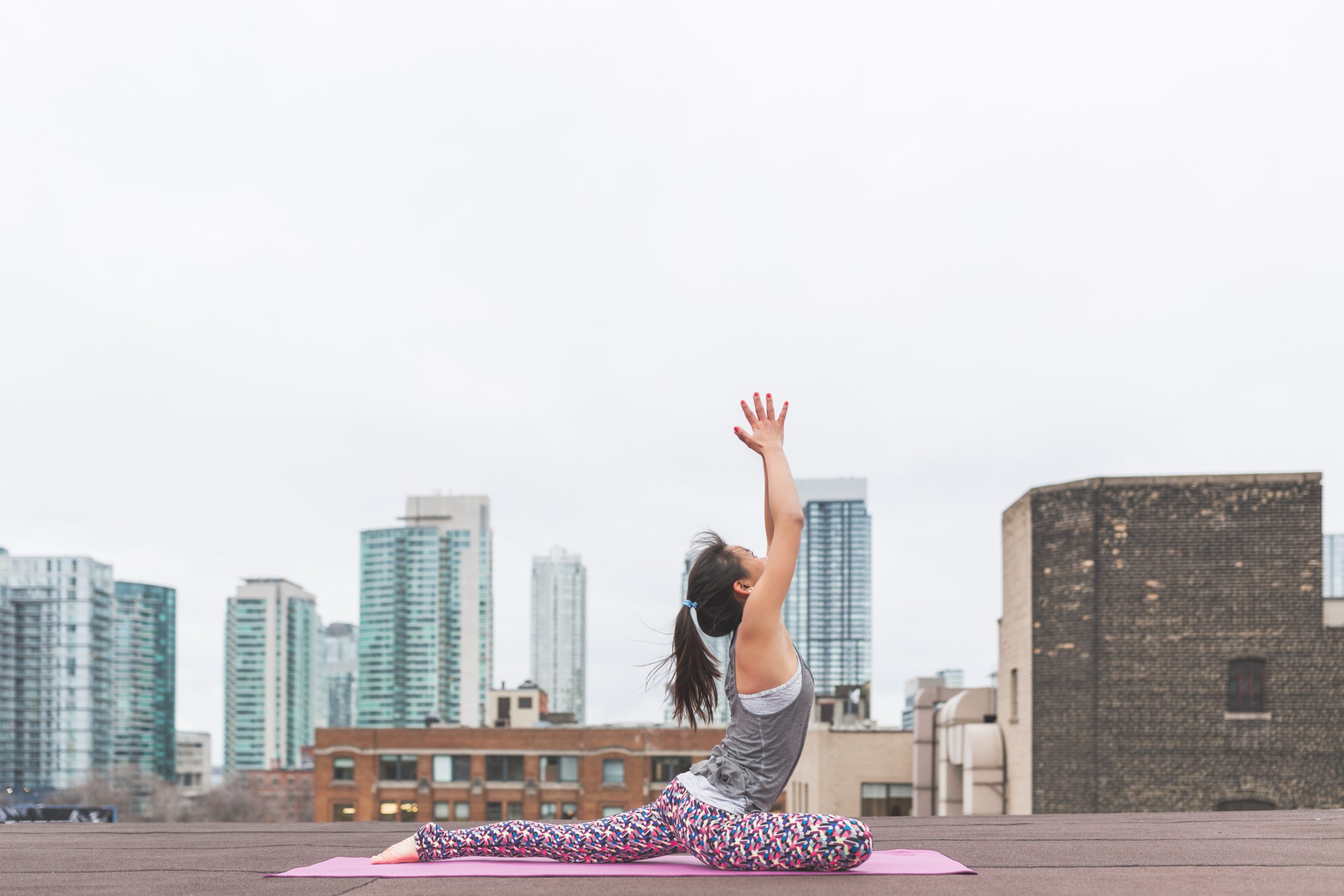 App 2: Headspace – Mindfulness and meditation
Headspace is most famously known as a meditation app but has many other features as well, such as yoga routines, workouts, inspirational videos, breathing exercises and even sleep podcasts. Each day Headspace recommends a certain program for your morning, afternoon and evening. In the morning you could enjoy some mindful breathing and a nice meditation, then in the afternoon listen to focus music by Hans Zimmer, before falling asleep in the evening to one of the sleep podcasts. The program is easy to follow and is not too time-consuming for a beginner meditator as myself. Beyond the program there are hundreds of videos about for example motivation, meditation and yoga. The app itself is well structured with everything being easy to find, and the simple but fun design is also my favorite of these three. 
Headspace is the most expensive of these apps, costing 12,99 € per month or 57,99 € per year, offering only limited free content and a free trial. While I enjoyed using Headspace, a lot of similar content can be found for free online. Headspace's advantage is that it collects everything into one place, and I do quite enjoy its daily recommendations. For more information read headspace.com.
App 3: Sleep Cycle – Understanding better sleep
Sleep Cycle takes by far the least effort to use. It is centered around tracking your sleep patterns and helping you get a better sleep cycle. To use Sleep Cycle all you need to do is select what time you want to wake up and press "start'  – the app tracks your sounds and movements during the night, and in the morning you wake up to a finished sleep journal from the previous night. When using the app for a longer time, you start getting weekly reports about your past weeks' sleeping patterns.
Sleep Cycle has a limited feature free version, or for an annual cost of €29.99 you get some added bonuses. It is interesting to see my sleeping routines and habits and I enjoy checking how long I have slept the previous night. I noticed especially in the beginning that I sleep way less than I thought which I found quite stressful, although I quickly realized that it might actually be good to notice these bad habits and work on them. I did find that Sleep Cycle is not the most reliable sleep tracker, as it sometimes picked up sounds my dog or mother made, which affected my statistics. Sometimes the app would say that I had woken up during the night even though I had not and other times when I actually had woken up it had not been registered. I do not think you can fully rely on the app as a perfect sleep tracker but it definitely gives a general idea of how good your sleeping habits are and I do enjoy the fact that there is music on the app you can listen to if you struggle to fall asleep. Read more on sleepcycle.com.     
Life-changing revelations or another line on the credit card bill?
After using the apps for a month I was happy to notice a few positive changes to my daily routine. With help from the fabulous app I have been able to structure my day in a simple but effective way. Sleep Cycle has helped me better understand my sleeping patterns and I have also been able to get a better and more consistent sleep schedule which has improved the quality of my sleep. Headspace is a great app for meditation and even though I at first felt skeptical since I had never tried meditating or practicing mindfulness before, over time I really grew to enjoy the app. I liked using all of the apps however I am not sure if I want to keep using them in the future, at least not the premium version. Even though I noticed that my routines had improved I still felt as if the changes were not big enough to justify the price.
During the past month I have gotten a better understanding of health apps, and I think that they have great potential. Whilst the world is becoming more digital it seems logical that tracking and working on your health also can be done digitally. Health apps might be a great way to help you change your habits and routines from the comfort of your own home. On the other hand the fact that these health apps are available on smartphones might make people spend more time on their phones, which will lead to humans being even more reliant on our mobile phones. There are both ups and downs to these health apps but generally I enjoyed using them and would recommend trying them out if you need a bit more structure in your life.