KEY DATES
11.3.2020       Submissions open
7.9.2020        Submissions close
7.9.2020        Invitations to meet
TBD.              Pitching to partners
Synbio Powerhouse together with its industrial partners calls for ideas and solutions for the following challenges: Synthetic biofuels from CO2 and H2 , Municipal solid waste as feedstock, Living factories with microalgae and Microbial materials for the textile and clothing industry.
Today's forward-looking industries and investors are fiercely searching for sustainable solutions that go beyond the obvious, in other words, are disruptive, scalable, environmentally sound and make business sense.
Synbio Powerhouse, a part of VTT, focuses on solving global challenges using the power of biotechnology. We help researchers and innovators to introduce ideas, solutions, and products to those willing to fund them and scale them. You can be a startup, established company or an innovator. We welcome software, hardware and lab solutions at different degrees of readiness.

Synthetic biofuels from CO 2 and H2
Currently St1 uses waste feedstock in its biorefineries. However, biomass alone will not meet the requirements for carbon-neutral energy production. In the future, we believe we must go beyond that, into synthetic biofuels using for example industrial CO2emissions as raw-material. Innovation is urgently needed to make this goal a reality.
Various approaches to harness CO2emissions as a building block for materials, fuels or chemicals exist, but these are still to advance to industrial maturity. Synthetic biology offers new tools to harness microbial conversion of CO2 or H2 to desired end products.
We are already working with academia and industry to discover new, viable technologies to produce synthetic fuels of the future. We expect that in 10 years' time, a significant share of our biofuel production will be based on synthetic fuels.
We are inviting research, technologies, and partners that will put us and keep us on the path towards a synthetic fuel future.

SynBio Powerhouse Partner Challenge

Microbial materials for the textile and clothing industry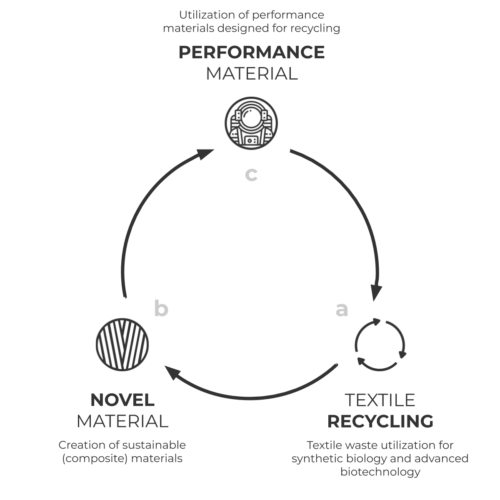 Currently the textile and clothing industries are a devastating burden to earth's water resources and land use. The use of fossil-based materials, plastics and the waste they accumulate multiply the problem. Synthetic biology offers many opportunities to address this problem.
Microbes can efficiently use a huge variety of waste sources to produce substitutes for fossil-based raw materials as well as cotton and silk. They can also be used to make leather-like materials and other protein-based materials with desired characteristics. Biotechnology also enables never-before-seen functionalities to be integrated and new design opportunities. Consumers increasingly want textiles that are sustainable, functional, comfortable  and beautiful, all at once.
Our partners and investors are searching for new sustainable and socially responsible innovations to fund.
We are looking for cutting-edge innovations for the textile and consumer goods industry harnessing the potential of synthetic biology.
Pitch to Industrial leaders
The ones that pass our selection process get to pitch to investors and corporate partners looking for opportunities. 
We will bring some of the most influential players in our networks to meet you during the pitching event. The final list of the participants will be announced in the fall of 2020.
The pitching takes place in three categories: innovators, startups/SMEs and research scientists. All pitches in these categories are competing for the main prize. A good pitch often has an unexpected element in it, but what we expect to hear is a presentation of the team members, the problem, the solution and a brief breakdown of the science behind your solution. We also appreciate a relevant reference to a publication or other data.

Enterprise
Already got something far in the pipeline? Join us to network and expand your possibilities! Increase your visibility among potential partners.

Startup
Already working on something cool? This is an opportunity for you to network and potentially secure some funding.

Innovator
Have a solution in mind and want support in taking it forward? Don't hesitate to submit your idea!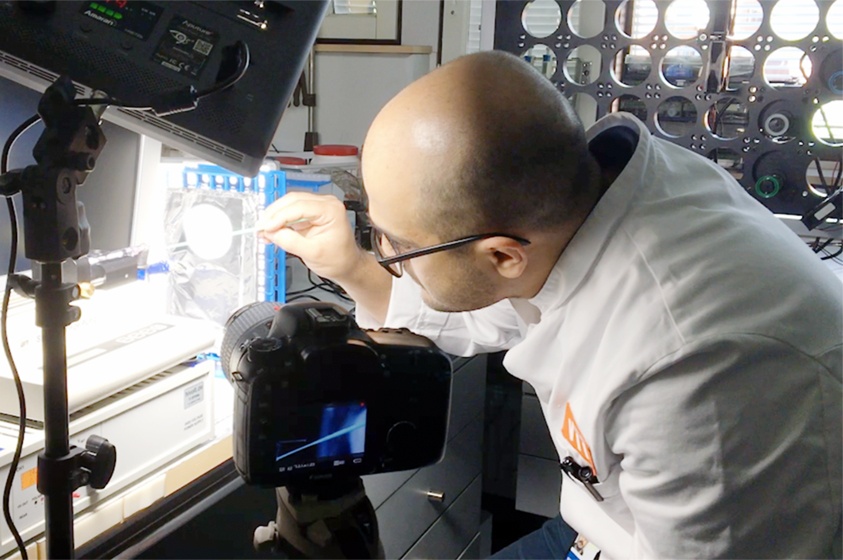 BIOSYNTHETIC SPIDER SILK
This sustainable microbially produced silk protein can be made to tough flexible fibers for many different applications -so strong it can even stop a bullet. Spider silk is the strongest known material biologically produced by living organisms. With the help of synthetic biology we can produce this super material without using spiders.
Researcher Pezhman Mohammadi, Wihuri Center for Young Synbio Scientists, Aalto University, VTT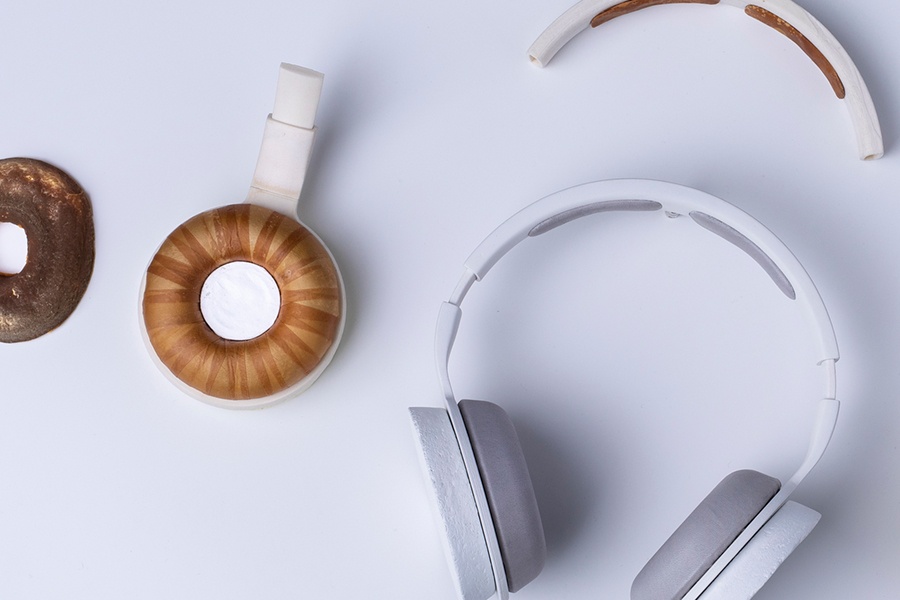 KORVAA
Headphones made from biomaterials produced by yeast and fungal mycelium
Microbially grown materials can be used to replace oil-based materials in various everyday consumer products – such as headphones. A project team comprising research scientists, industrial designers and documentarians wanted to prove this possible and produced a set of headphones in their project Korvaa, the plastic and leather components of which were grown by microbes. VTT and Aalto University produced the materials, Aivan took care of industrial design, and Fotoni Film documented and photographed the progress of the project.

Synbio Powerhouse is the operator of the synthetic biology ecosystem in Finland and beyond.
The ecosystem consists of companies, scientists, students and innovators from a variety of disciplines, as well as investors and other stakeholders that share a passion for applying synthetic biology to build a more sustainable world.
Synbio Powerhouse provides ecosystem opportunities for partnering, co-creation, business building and acts as a communication channel for the whole field. It also has tight connections to partner businesses and innovation ecosystems in the main markets. Synbio Powerhouse enables mentoring for startups, growth acceleration and access to infrastructure platforms.

VTT is a visionary research, development and innovation partner.
VTT drives sustainable growth, tackles the biggest global challenges of our time and turns them into growth opportunities. We go beyond the obvious to help the society and companies to grow through technological innovations.
We have over 75 years of experience in top-level multi-disciplinary research and science-based innovations. VTT's turnover and other operating income is 268 M€.
VTT is at the sweet spot where innovation and business come together.

St1
Pioneering Nordic CO₂-aware energy company in search of fresh ideas.
St1 is a Nordic energy Group that seeks to be a leading producer and seller of sustainable CO₂-aware energy. The company is constantly experimenting with new feedstocks and piloting new ways to produce energy.
St1 runs biorefineries and windfarms and is currently drilling an over six-kilometer deep geothermal well. To stay on the chosen path, the company is constantly looking for fresh research and new ideas.